Testimonial
In the 12 years that I have been working with Annika and Ian, the reassurance I find is not just in their attention to detail and highest standards of finish but in their ability to listen, problem solve and to stand by their work....
read more
About Western Crown and Bridge
Western Crown and Bridge has been servicing dentists for the past 25 years and have always had a passion for delivering a high quality product, with our No Fault Remake Policy. The No Fault Remake Policy is driven by the confidence Ian and Annika have in their work and their dedication to excellent customer service.
Meet the Team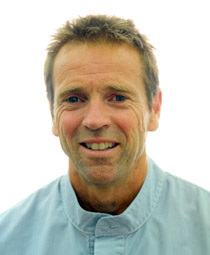 Ian Mercer
Ian initially gained a Bachelors degree in Science at Auckland University and followed this a few years later with a Diploma in Dental Technology which was awarded with distinction. Ian was the top theoretical and top practical student in all three years. This thirst for knowledge and drive to produce the best can be seen in the work and extra effort Western Crown and Bridge puts into each case.
Ian started at Western Crown and Bridge in 1995 and became a partner in 2000. Ian has attended numerous courses both in New Zealand and overseas to make sure that Western Crown and Bridge is up to date with the latest trends and technologies.
Annika Aronsson
Annika qualified as a dental technician in Huddinge, Sweden in 1987 as one of the top students in her year. Annika then moved to New Zealand and has been with Western Crown and Bridge since 1989. Annika is very passionate about her work as a ceramist and through that dedication Annika was offered a partnership in 2004.
"We know there are cheaper labs out there, but believe our attention to detail, quality and service save you and your patient time at the crown fit."
Please feel free to contact either Ian or Annika today for a quick chat about how they can assist you in delivering a better quality product for your customers.